As a South African, I always thought it was very important that I do my research before I travel to one of the countries of my dreams, Japan. There were many useful articles that I came across, such as 'First trip to Japan?' https://www.alajode.com/first-trip-to-japan/ and '10 things every traveler should know before going to Japan' https://theculturetrip.com/asia/japan/articles/10-things-every-traveler-should-know-before-going-to-japan/? .
But no matter how much i read, i had no idea what kind of feelings this incredible country would leave me with.
We picked up our pocket WiFi at the airport to share between myself and my husband, and went off to catch the train from Narita Airport into Tokyo. It is night time so I can't see too much, but understanding me being a huge Futurist & Blade Runner type fan. Japan at night is the stuff of my dreams, and I had uncontrollable tears coming down my face as I realised I somehow managed to get to the country, and capital, of my dreams. We started with Tokyo.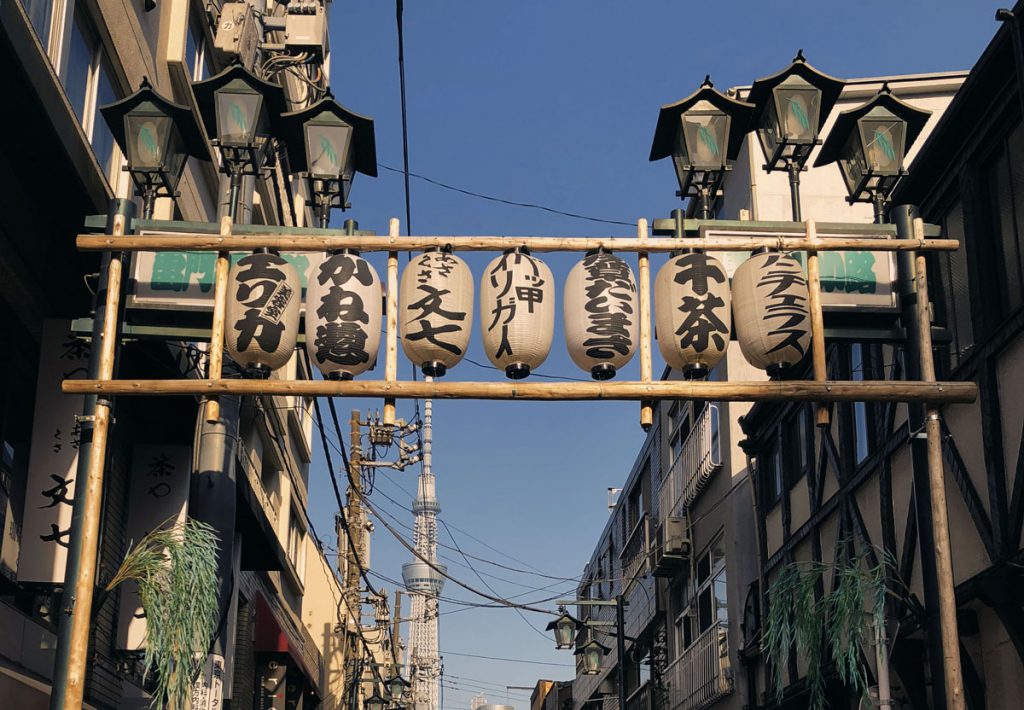 Here are some of the things that stick with me that no one could possibly prepare me for while traveling across Japan:
Just how quiet Japanese people are
Catching a train, or rushing in the subway, there would be hundreds of people. In fact, there often is empty streets, and whenever something hip is happening, you know by the amount of people gathering in one space. All the people together are not talking unless they have to, or talking on a phone, as it can be rude in most places, especially on the train. In South Africa, we are very chatty, never mind the obvious language barrier In Japan.
Fruit and veg
I think it is time to accept those are a thing of the past when in Japan. Ok, they are there in Japan, but most of the fruit and veg are imported – so, for example, a basic apple would cost practically R20 for one apple. So food lifestyle is nothing like i know at home, but a definite culinary experience. Probably the best beef I have had in my life was in Japan, and I don't even consider myself a carnivore.
No Sugar
In at least 90% of the meals you eat, when you eat like a traveller, you will not have excessive sugar in it, provided you are not eating a crêpe or an ice-cream dessert; although we did have doughnuts in Tokyo for breakfast on our last days, and even those only had most of the sugar in the icing. Talk about healthy. Not only did I realise how much sugar is in foods at home, but I started craving coffee in the morning — and I do not normally drink coffee with my ADD tendencies — because my body was like "where am i supposed to get all this energy for the day" ?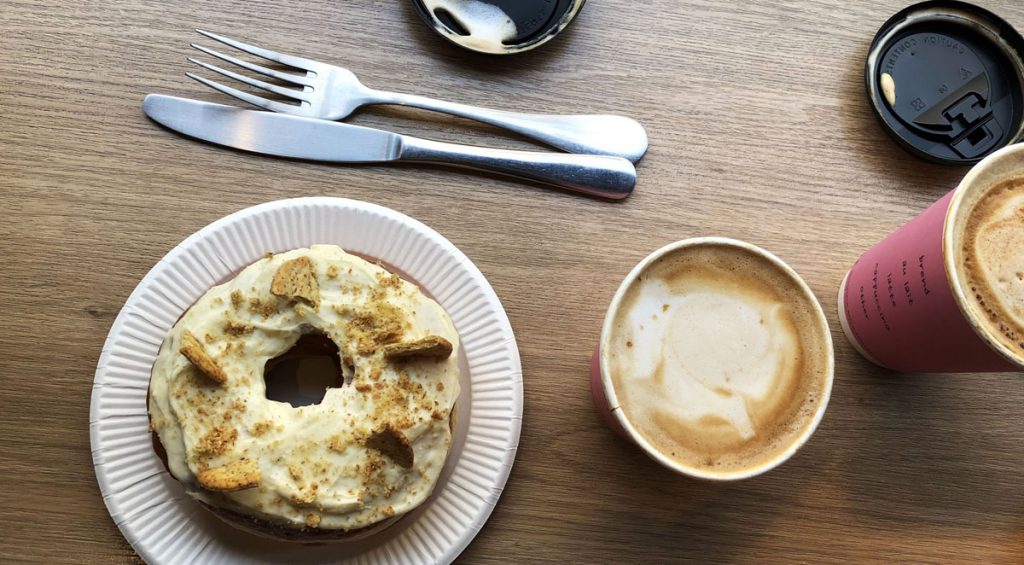 Great spot for breakfast when you crave the sense of home – DUMBO Rappongi Tokyo (https://bestlivingjapan.com/dumbo-doughnuts-coffee-azabu-juban-minato-ku-tokyo/ )
The large buildings
Ok, now understand, in Cape Town, our city is pretty tiny and I wont lie about that. I LOVE tall buildings and skyscrapers, so this was quite something else. Japanese modern buildings are surprisingly grey and dull. so the best way to see them for me was at night. I mean, you can walk safely in the street with your fancy SLR around your neck in quite streets and you are safe. 'Only in Japan'. From electric strobe bright light neon dreams of buildings in my face… I get the tingling feeling just thinking about it, to digital billboards the likes of Dotonbori, Osaka. Plus, land space in Japan is minimal, so tall buildings are legitimately everywhere. Even the small town of Kochi on our journey had bigger buildings, they felt like the equivalent of Cape Town CBD with building volume. This did cause some difficulties with google maps as the building density did interfere with our GPS accuracy.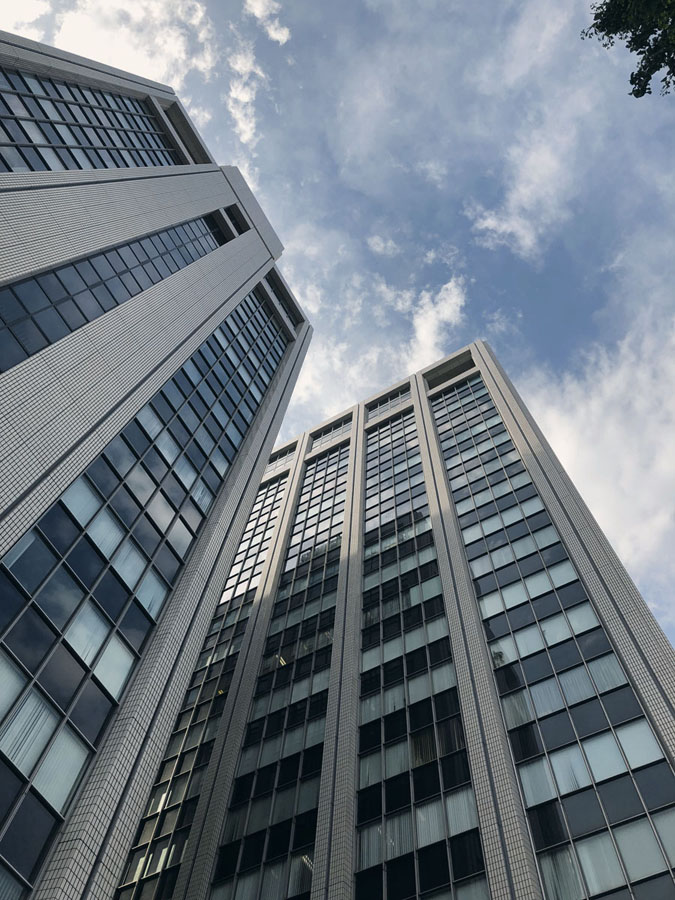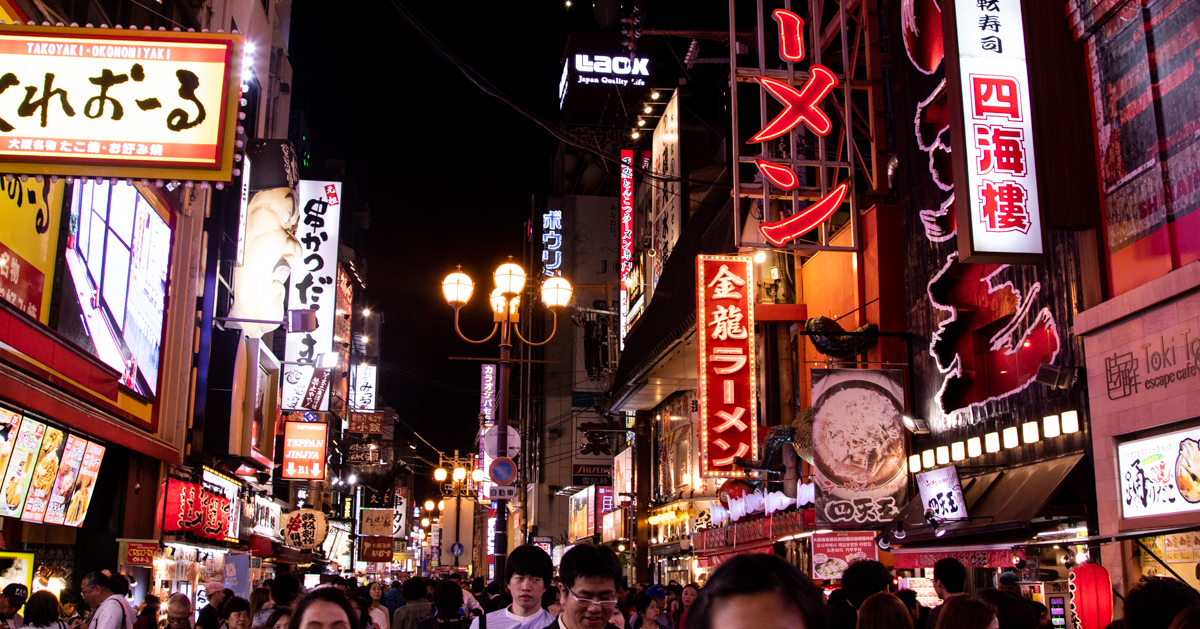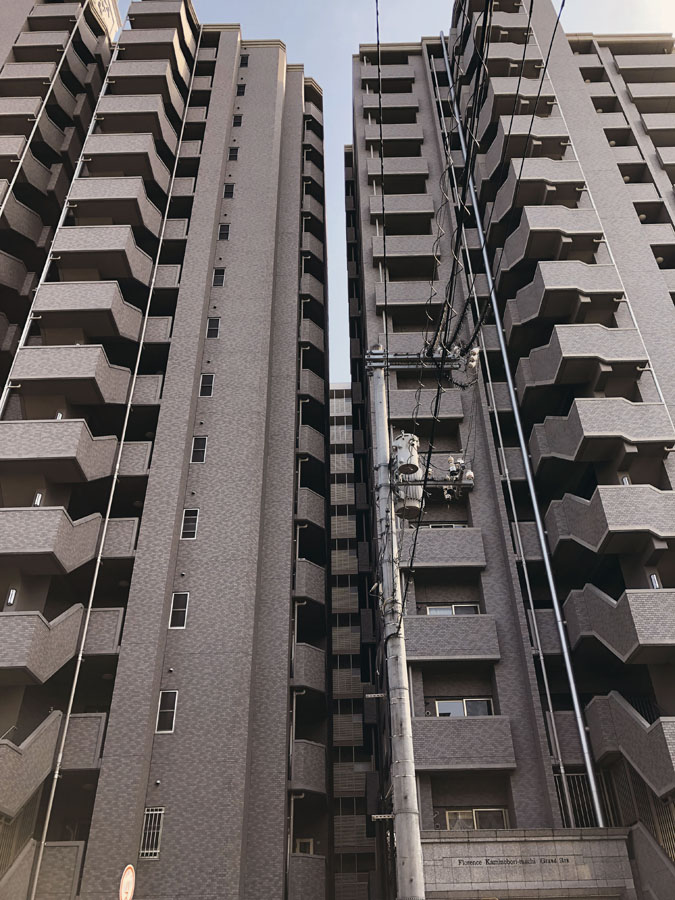 Japanese trains
Can we just understand that not only does South Africa have the worst problems with trains due to many unsettling reasons, but Japan has what has been considered the best train transport systems in the world. This means another dream achieved of walking where we want, averaging about 18000 Steps a day between myself and my husband, because thats exactly how you experience a country. In fact, my poor man had to massage my feet at the end of the day by the time we reached Kyoto. My feet were legitimately aching in agony from daily intense walks. I am no where near a fit person, so my body is like yo lady! The Hiroshima station was vibrating under my feet, and it sounded like a rocket was flying above us. At this rate i had witnessed so many crazy things I think I had become numb to the crazy of Japan. So i was giggling as to what the hell was that?
Chris tells me "Oh, it's probably their Shinkansen skipping a stop". Train station is a little on the old side, so the speed of the train creates a little tremble. I mean, if I did not get enough Sci-Fi inspiration from Japan I don't know, but I know their trains I will probably talk about for the rest of my life. It is so incredible.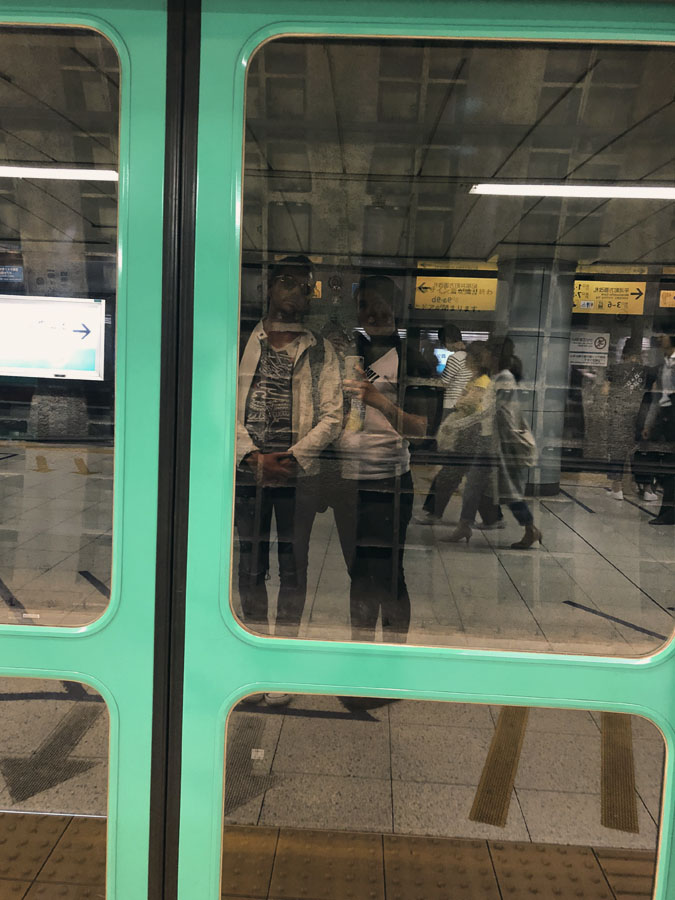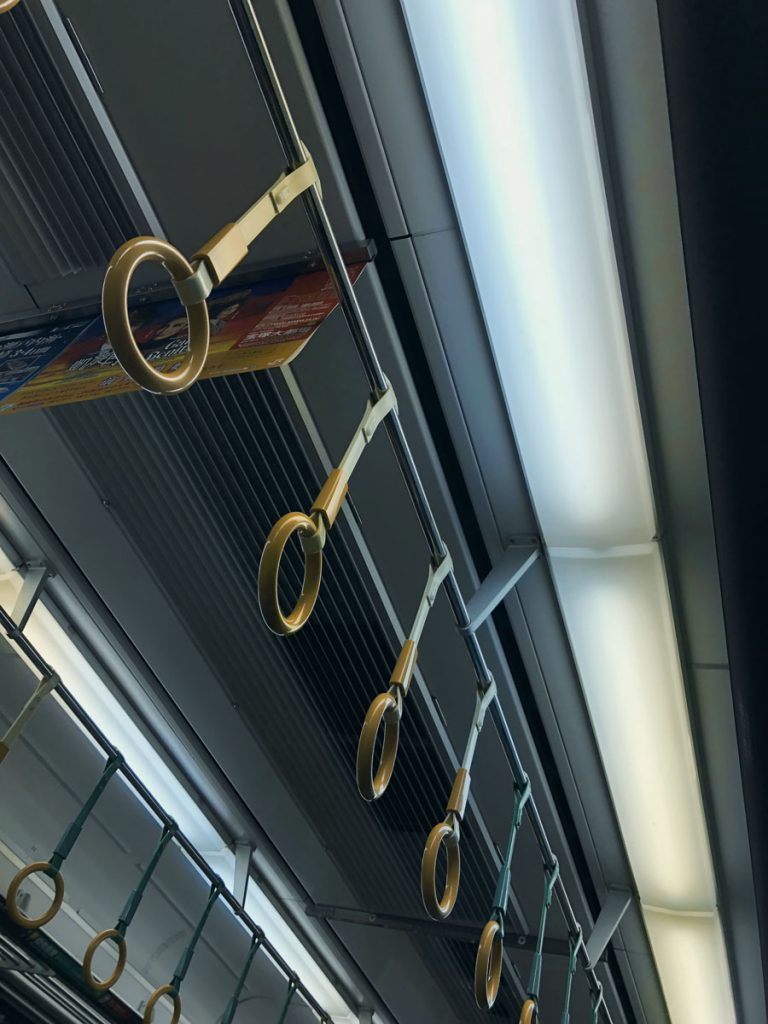 Speaking Japanese
Ok, so i tried a cool app called Duolingo to learn some Japanese a month before the trip. Obviously, I failed the reading part because that was quite next level, so I ended up writing down popular good-to-know phrases for my travel. Such as excuse me and thank you, almost more important then hello in Japan because the locals carry a lot of pride with being so traditional in unique ways. So, going to a local place in Hiroshima, popular for it's Soba Noodles, it was the regular 'Konichiwa'(Hello) happy face! Then waitron enthusiastically went on in Japanese and this tidal wave of words you don't understand hits you in the face. Needless to say, we all giggled and continued with various sign language of pointing and nodding.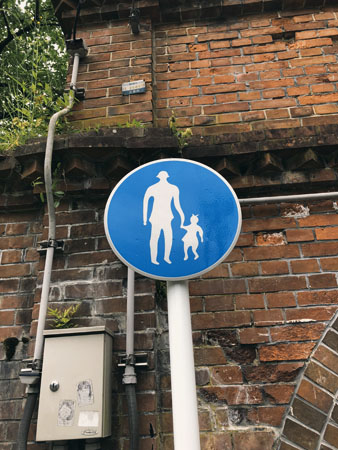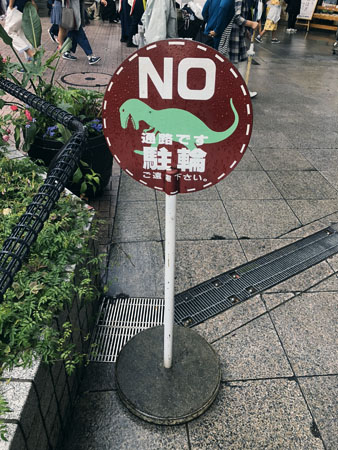 There are practically no chairs
So what I'm saying is you walk, and you hit like 10,000 steps and you can't sit. Most likely no one in Japan takes a break but I'm like holy-cow. Only obvious places with seats are train stations or parks, but this is all part of being a tourist type of thing. So, after touring Nagoya Castle, my feet were reaching tipping point, so when i realised it's a 30 min walk home, I pretty much napped on the bench in the park with my poor husband sitting there tolerating my madness.
Shopping agenda
The current exchange rate is 1 Rand to 8.8 Yen, and most parts of Japan are not as expensive as I imagined. In fact, a lot of prices were very much close to home. I guess that's what years of inflation has done to us. Dinner and lunch varied to similar pricing as to what i would have paid if I ate out at home. Clothes on the other hand, I for some reason thought would be unaffordable. Then again, I am not a person who buys clothes at recognised brands. I love finding unique things, after all, being in Japan I definitely wanted all the kimonos. I know when I go back to Japan, I am going straight to Harajuku for all the wild hip clothes to stock up on. Clothing is top quality at normal rates, R150 to R200 a t-shirt average, unlike what we are used to at home. Again, not a label brand, which is why I reckon it was affordable. Such heaven.
My friend recommended I maybe write multiple blogposts about Japan so I don't let the memories slip. Never mind helping my word vomit on this experience. I think I'll leave this one here to kick things off, and see what happens.
Something I agree with from one of the articles I read, Japan can really open your mind to a whole new world. I love Asia just that much more as it hits me in the heart every time. Its unpredictable life lessons and richness in culture. I feel humble every time, and truly hope we get to go back again soon, even if it means painful hours of flights. Because stepping off the airplane to embrace the unknown gives you that feeling of. 'This is what life is all about' OR our favourite saying became 'It's all a part of the experience'.