With this photoshoot my main aim was to tell the story of my dear friend and most importantly to celebrate her.
My general process with portrait shoots like these are not the same to most client work, the trickiest part always is coming to a final decision on what direction i am going. I would tend to obsess on my ideas before coming down to something final. With knowing she's a popular Burlesque dancer who's about to go for a hip operation. This is quite traumatic for any dancer out there. I first had to find something inspiring to me. My go to for starting my idea process always begins with Pinterest and behance getting lost in research.
" When I say I want to photograph someone, what it really means is that I'd like to know them.
Anyone I know I photograph. " – Annie Leibovitz
I particularly found one image that i loved with a girl being photographed with just fairy lighting and used that as a base ground, and i brought in other elements such as the glitter and organza to compliment and give me play around grounds to go with.
I don't feel like the message should be so transparent in my photo's as viewers will always have their own way of interpreting. Instead, its about captivating something very special, the essence. While like most photographers that's where our creativity comes in hand to eternalise a moment the best way possible.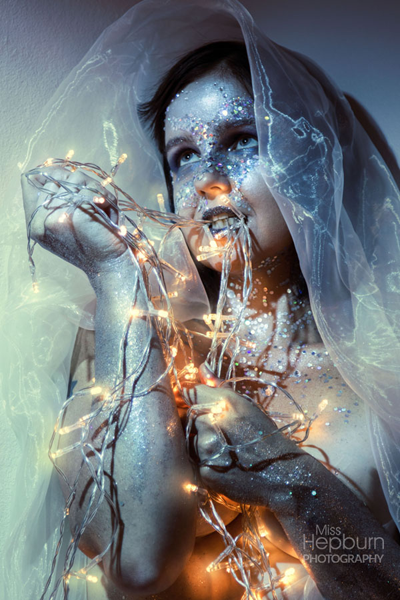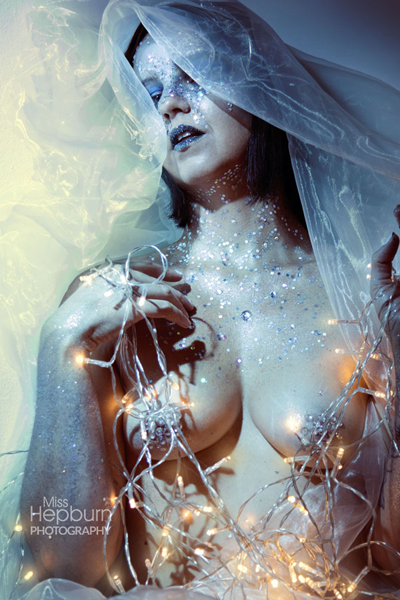 At this point of the shoot i had Starr sitting very much to mirror my original reference source i found online. The result wasn't giving me quite what i had imagined. After grabbing a few shots and once i got my lighting at an ideal setting, i decided i needed to put her in a easier position that gives more play. Laying her down on the ground was definitely a better option because i could sculpt the organza much better for a controlled backdrop.
One of the important things to remember is while shooting we need to trust that we have prepared all we can before hand. Because in order to truly connect with your subject and make them at ease, you cant fiddle or tinker too much. This kind of approach i like to take in my  photography proves why i have found with time, that getting stuck with the technical aspects is not ideal and does not allow me to truly embrace the creative side of things.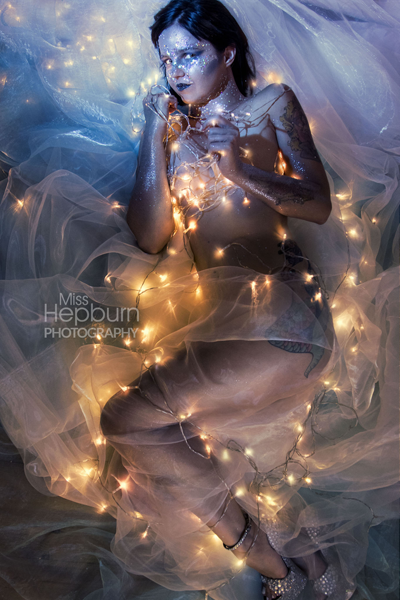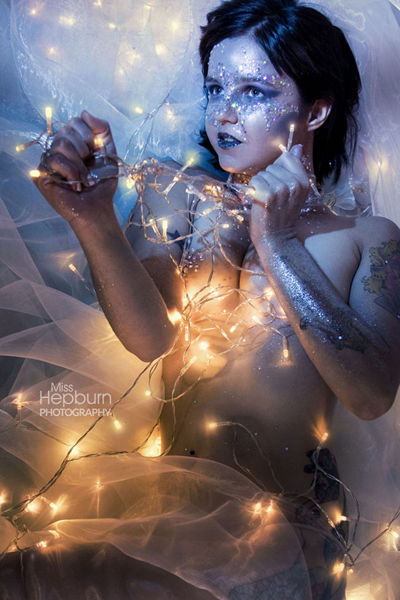 Credits to great team involved:
Subject: Diva Disastar – "s.a.'s dame of burlesque"
MUA : Sam Ellenberger Makeup Artistry
Assistant, Video footage & Hair : Fox bruins-lich
BTS Video preview of photo shoot Below: